Join Our Team
Build the future of knowledge management with us
We are a team of innovators ready to help organizations be the best they can be. Are you ready to be part of a team that loves to have fun and reach new boundaries?
View Open Positions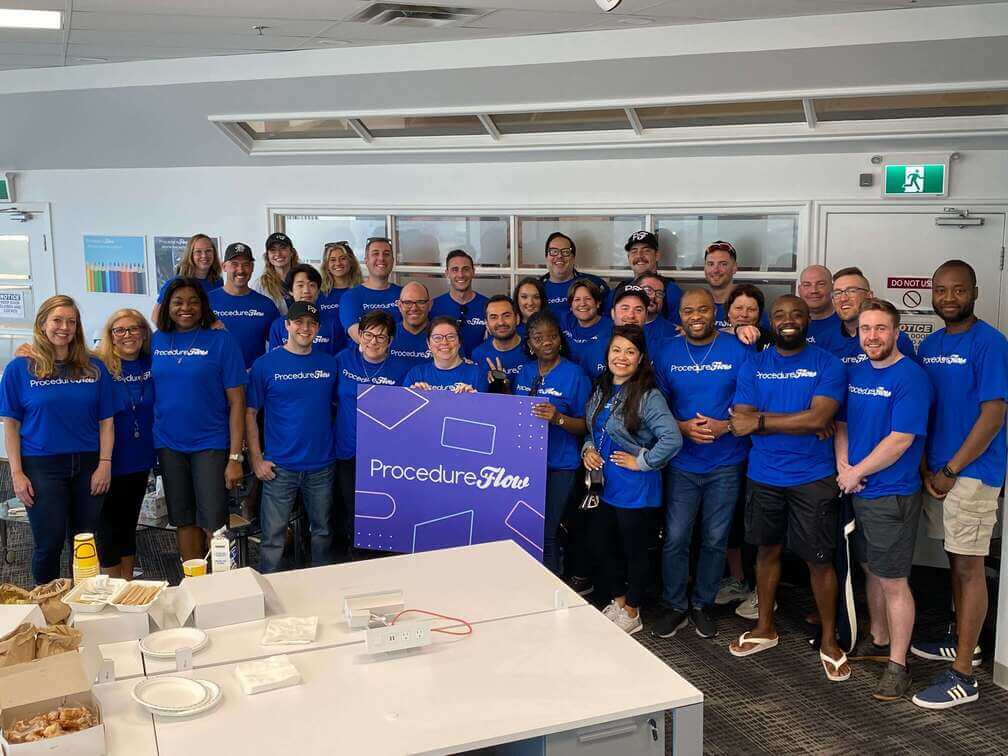 Our Culture
Friendly, supportive, and empowering
When you join ProcedureFlow, you are welcomed by a group of people that is there to support your growth and success.

We are passionate about the work we do and the individual contributions we make, but we are also one fun bunch that loves to get together and compete with each other!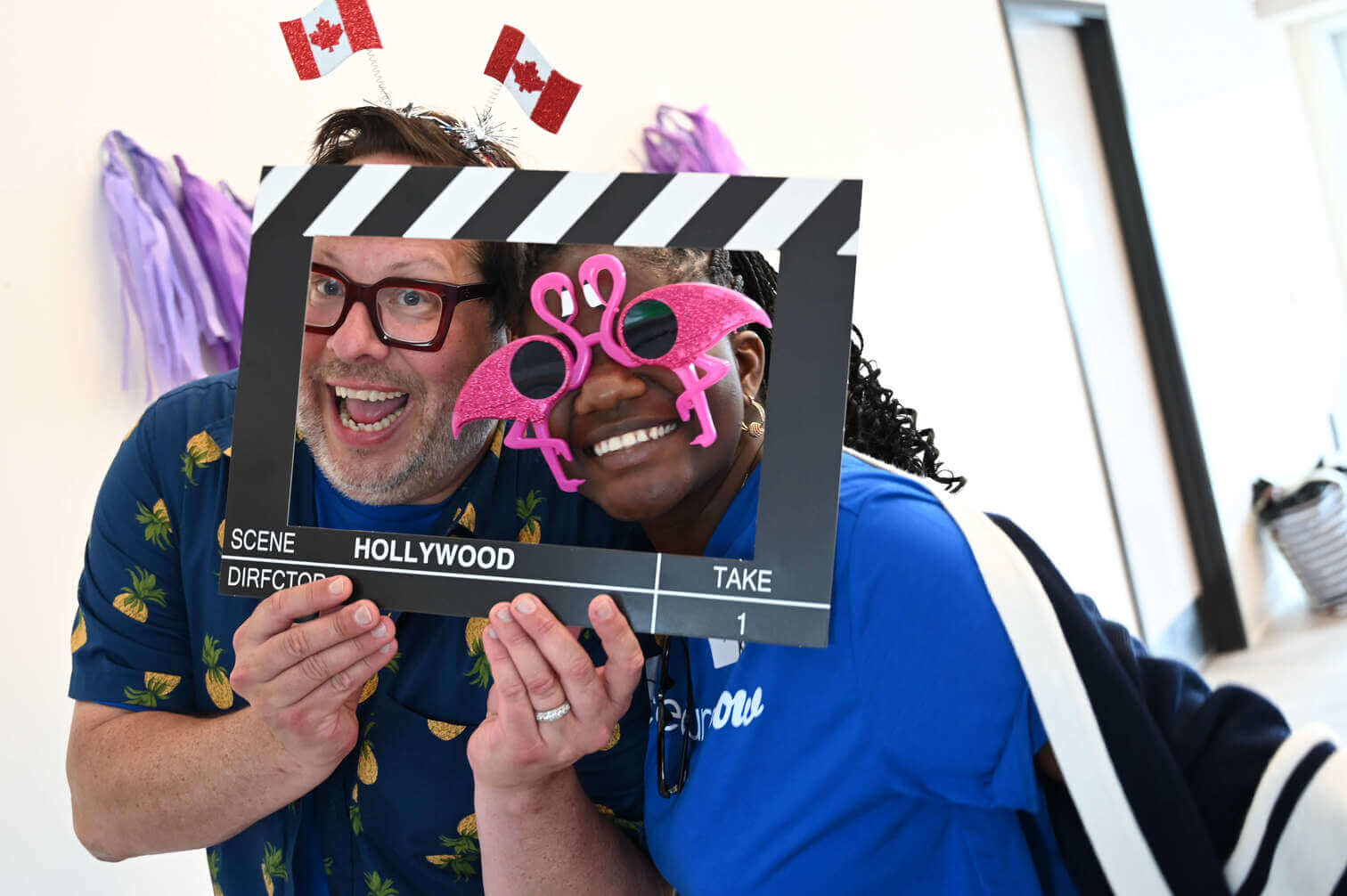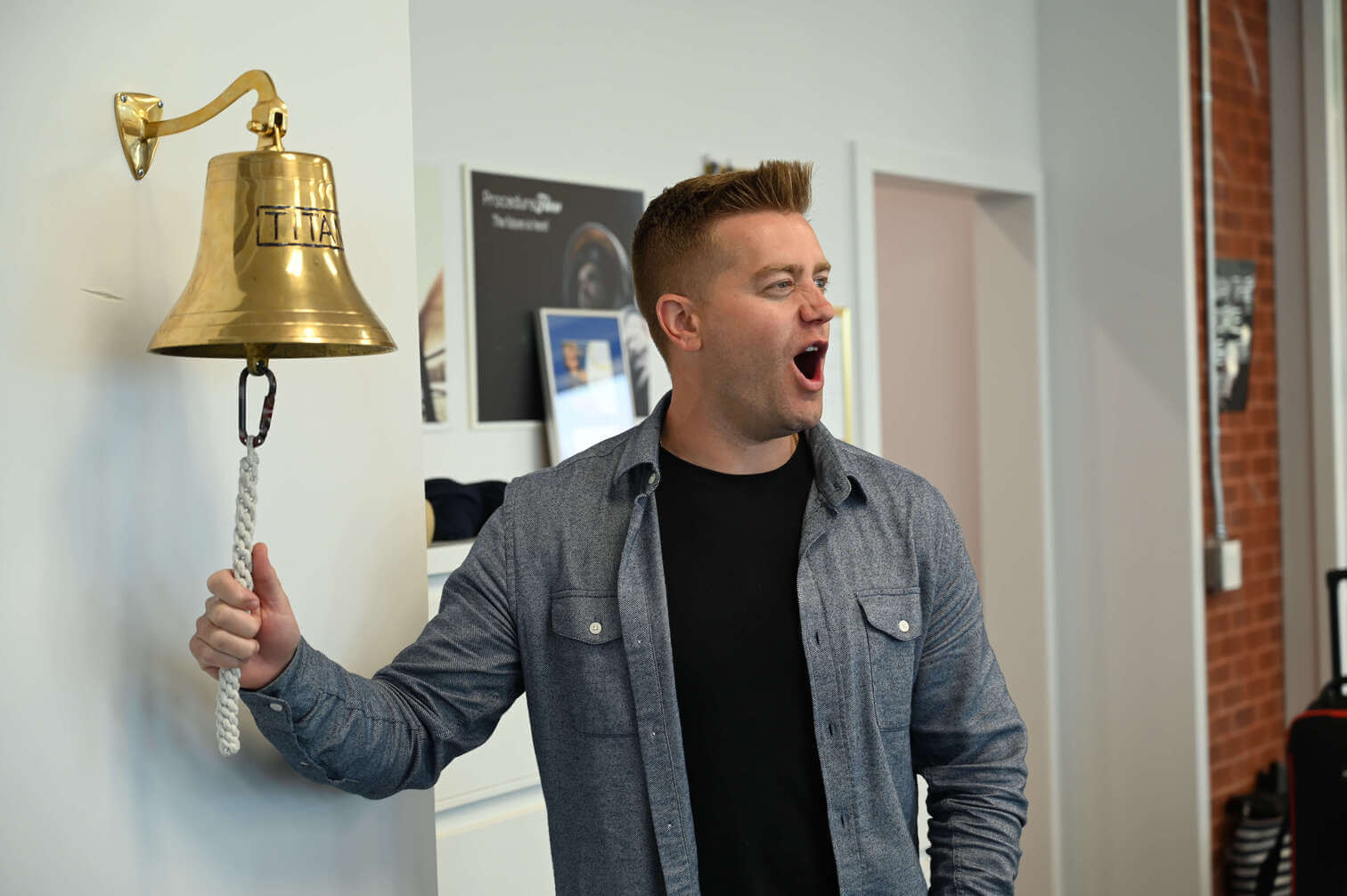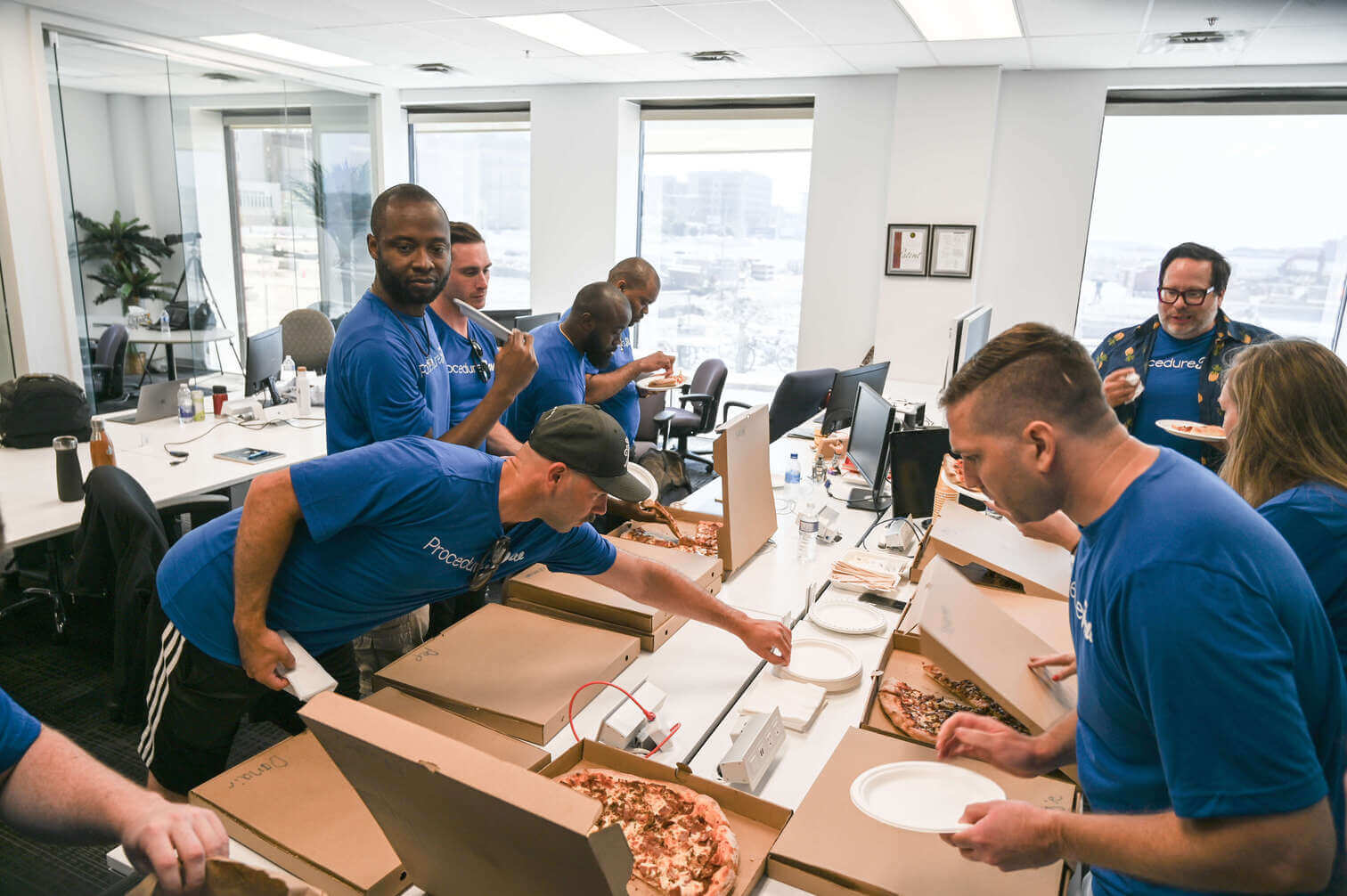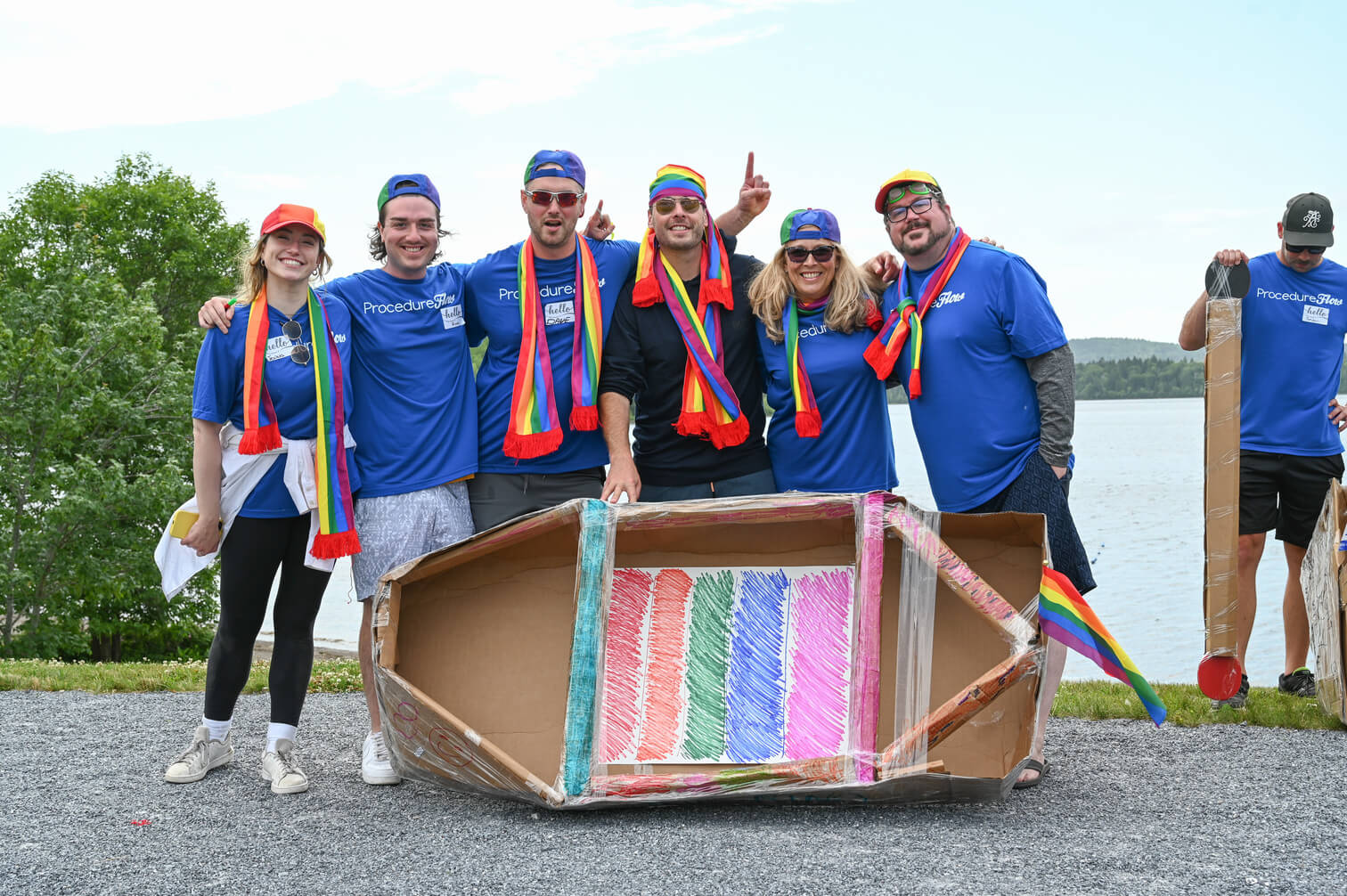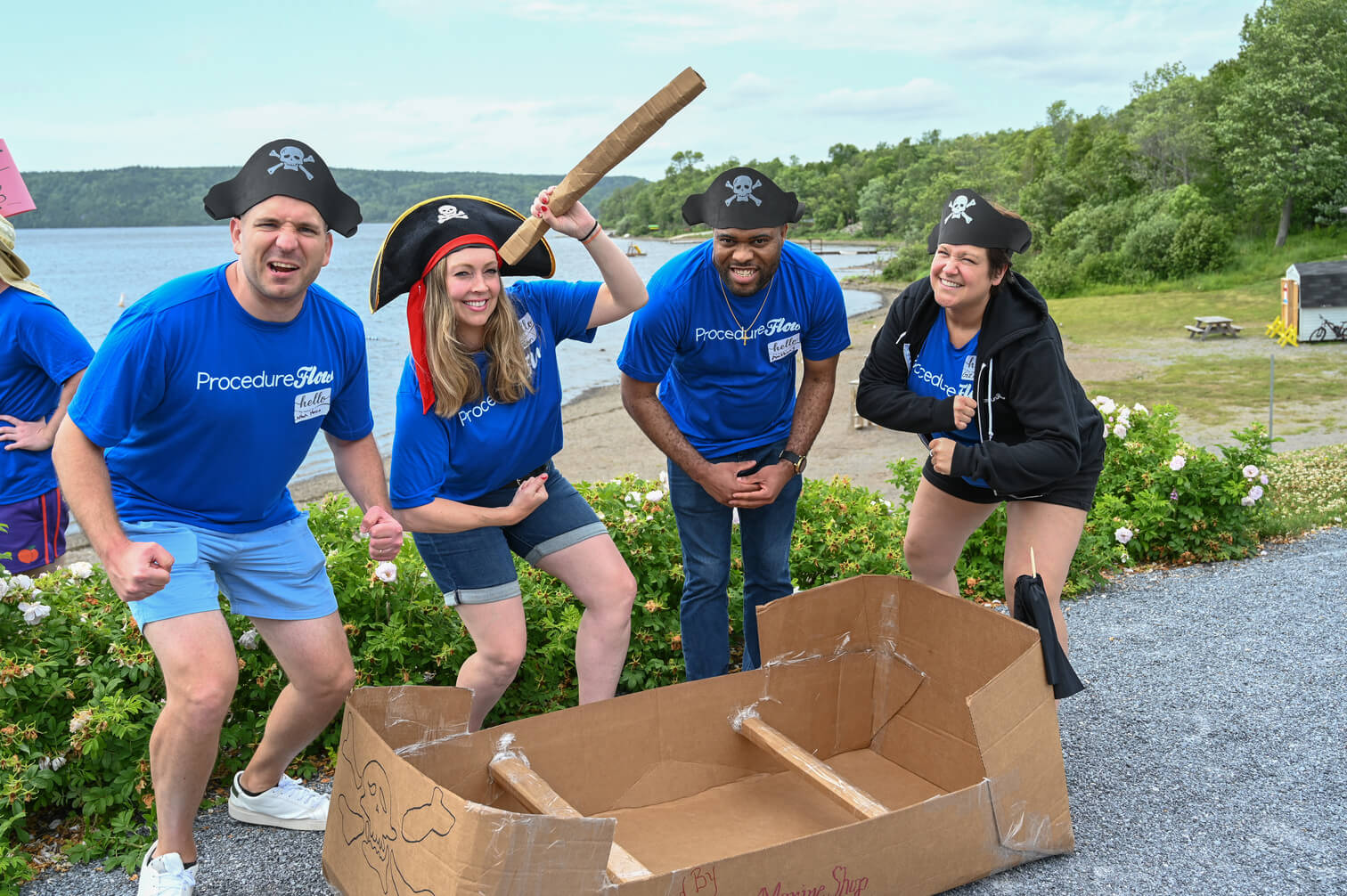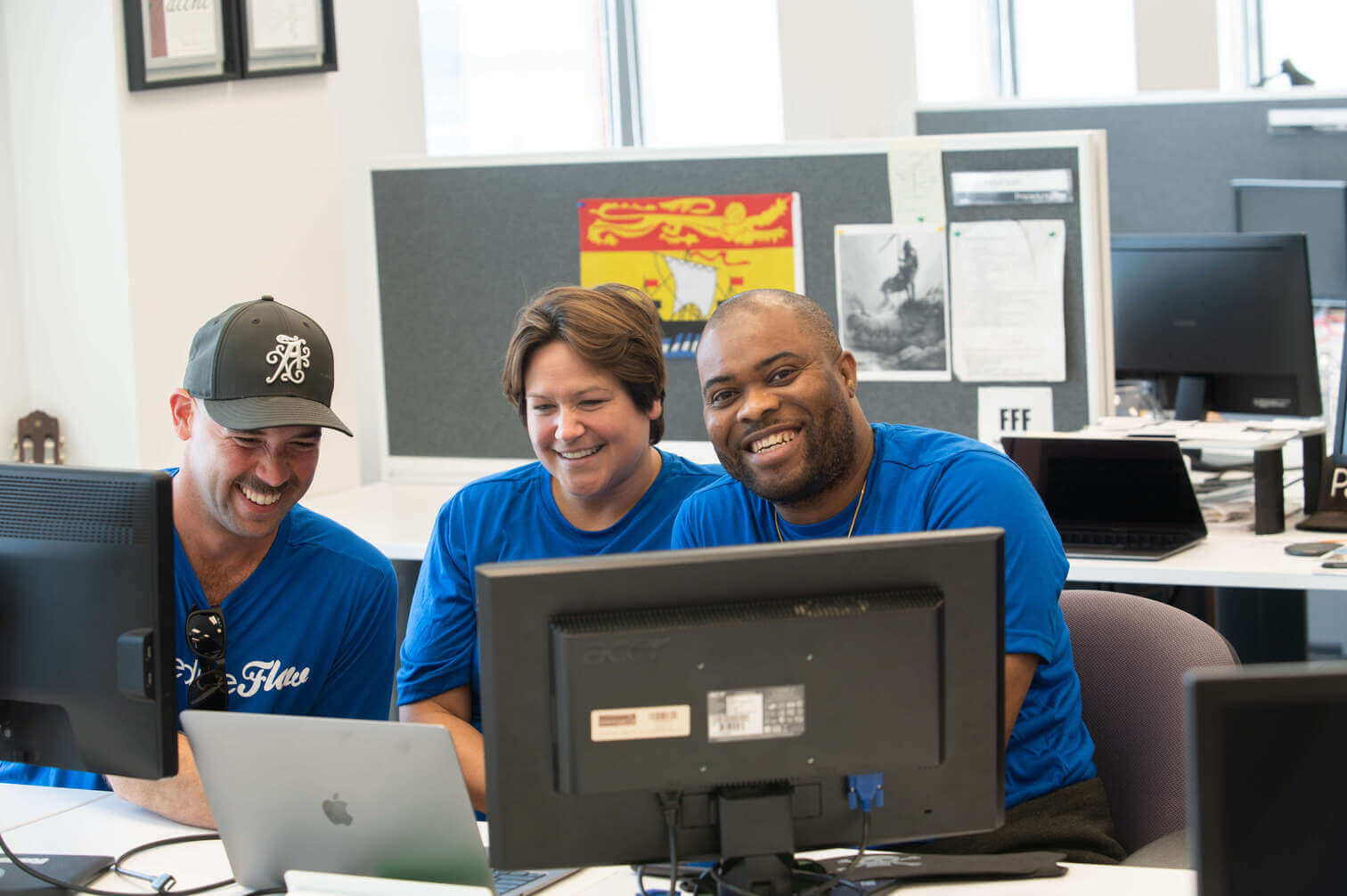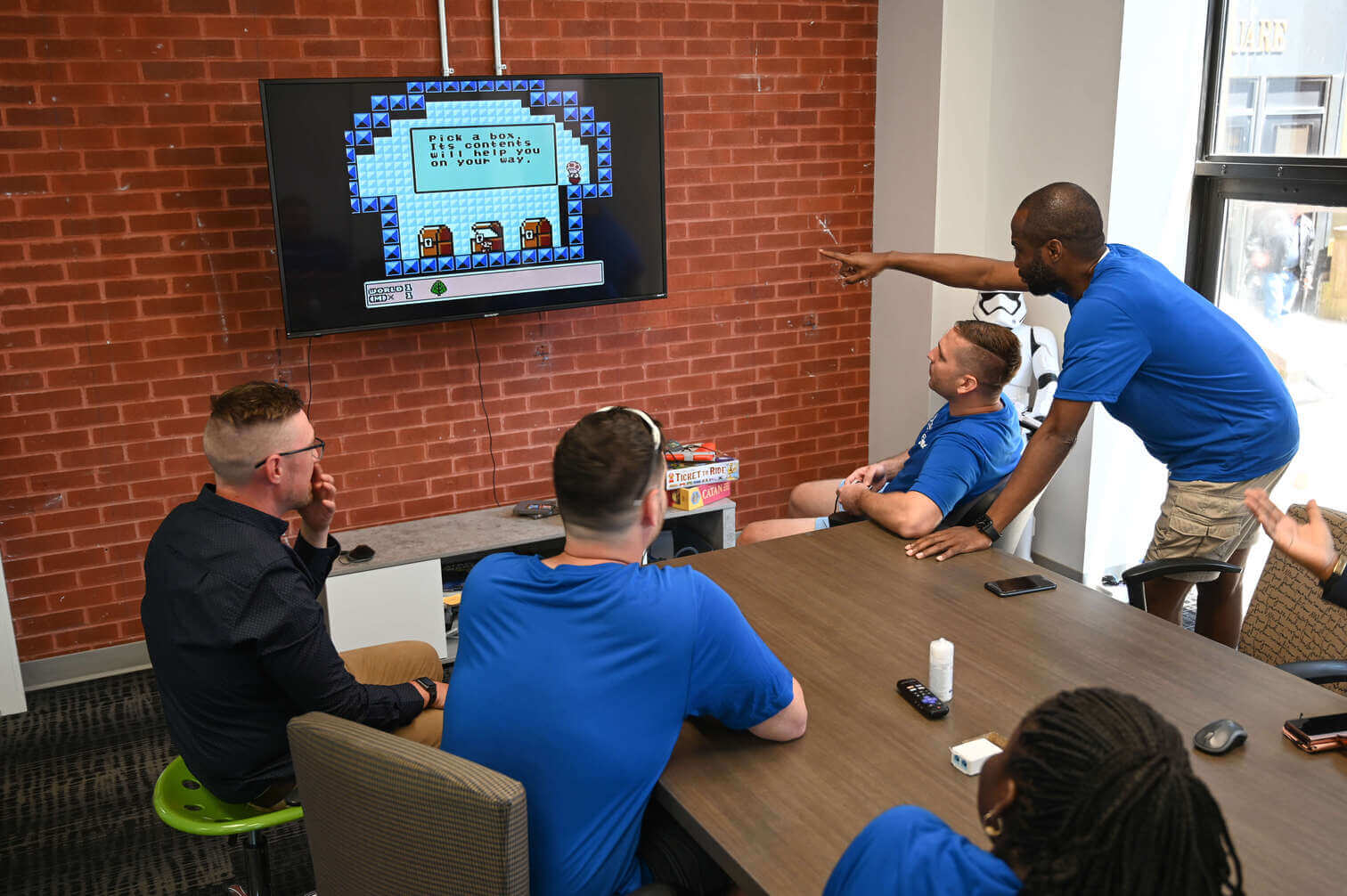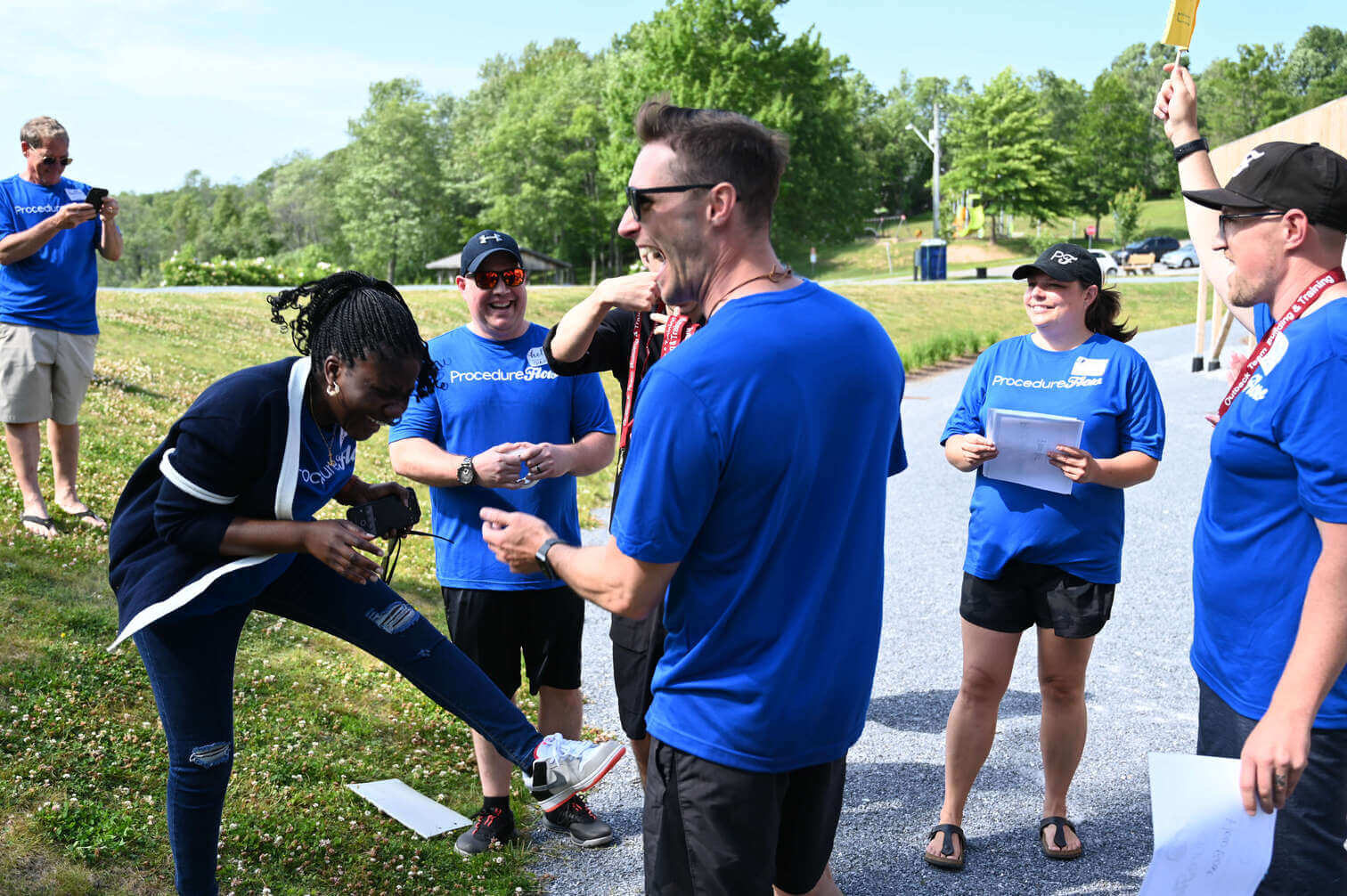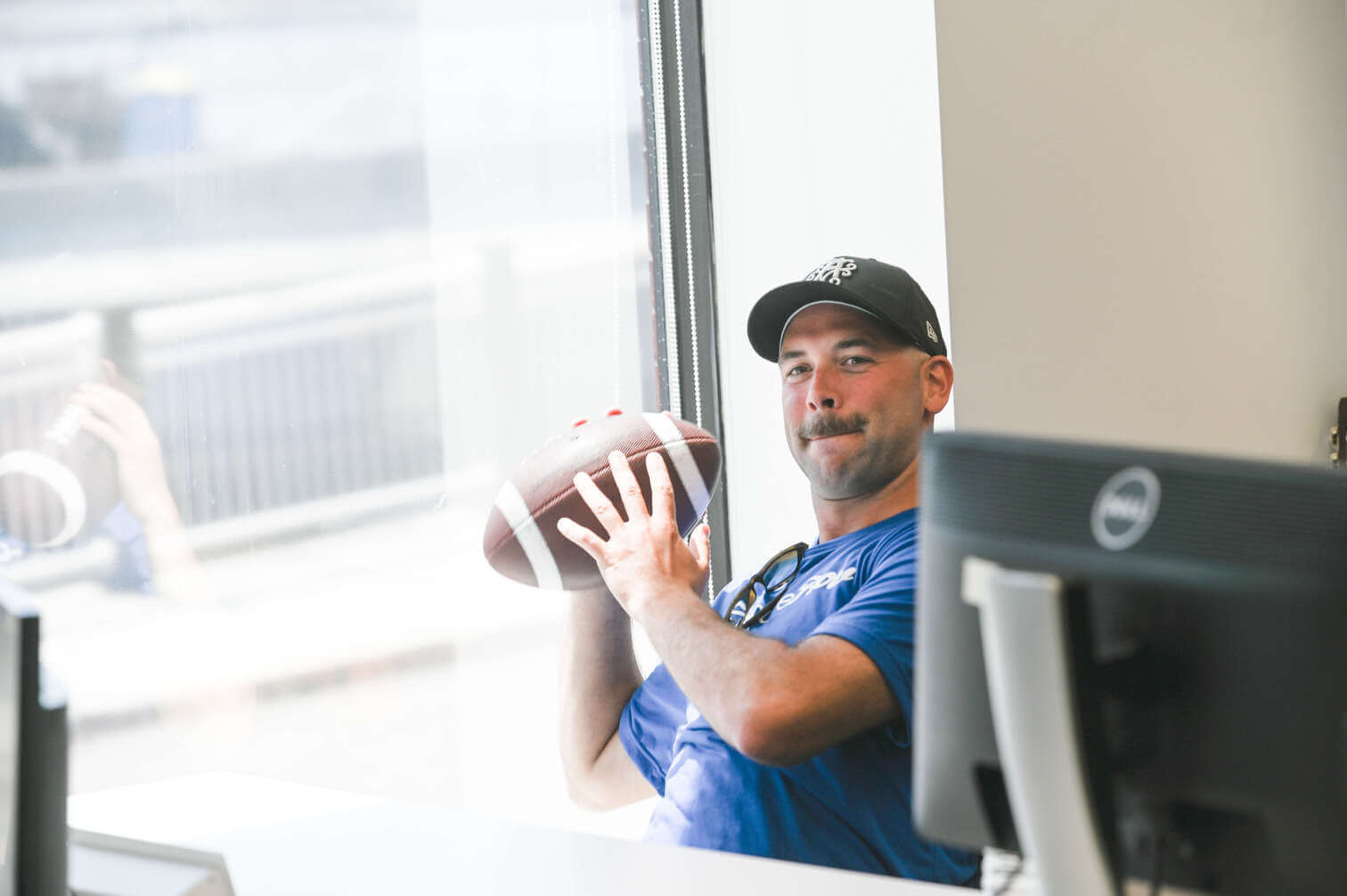 Why Work With Us
Our perks and benefits
Remote First
Our head office is in Saint John, New Brunswick but we know you can do your work from anywhere in Canada.
Benefits from Day One
Your wellbeing is important to us. That's why benefits are available from day one and we cover health and dental premiums.
Parental Leave Top-Up
Becoming a parent is a milestone event. You are encouraged to take the time to focus on creating memories for a lifetime.
Retirement Savings
Planning for the future? We got you covered with a retirement savings plan and 4% contribution matching.
Employee Stock Options
Your contributions to the company are part of our success. Stock options are available to you so you can share the profits.
Home Office Equipment
Equipment such as laptop, monitor, keyboard, is all included. We make sure that you have everything you need to work.
Professional Development Fund
Continuous learning is a key part of our culture. We want to invest in your professional growth with an annual fund.
Employee Assistance Program (EAP)
Life happens and when it does you can count on the Employee Assistance Program to support you and your family whenever you need.
What Our Team Says
Hear from our team!
At ProcedureFlow, everyone is so supportive and there is a real desire to see everyone be successful. That sense of comradery is rare these days in competitive work environments. With this team, everyone celebrates your job well done because we are all working together to build this incredible business.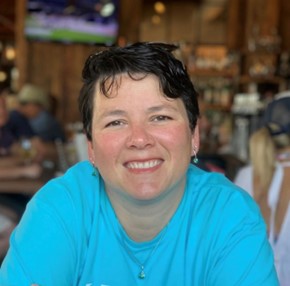 Tara Pyfrom
Finance & Admin Assistant
Every day, we celebrate every effort and win, we are a team of friends and professionals who look out for each other. I always look forward to our frequent team bonding events that happen on and offline. It feels great to relate to people that make you love your job.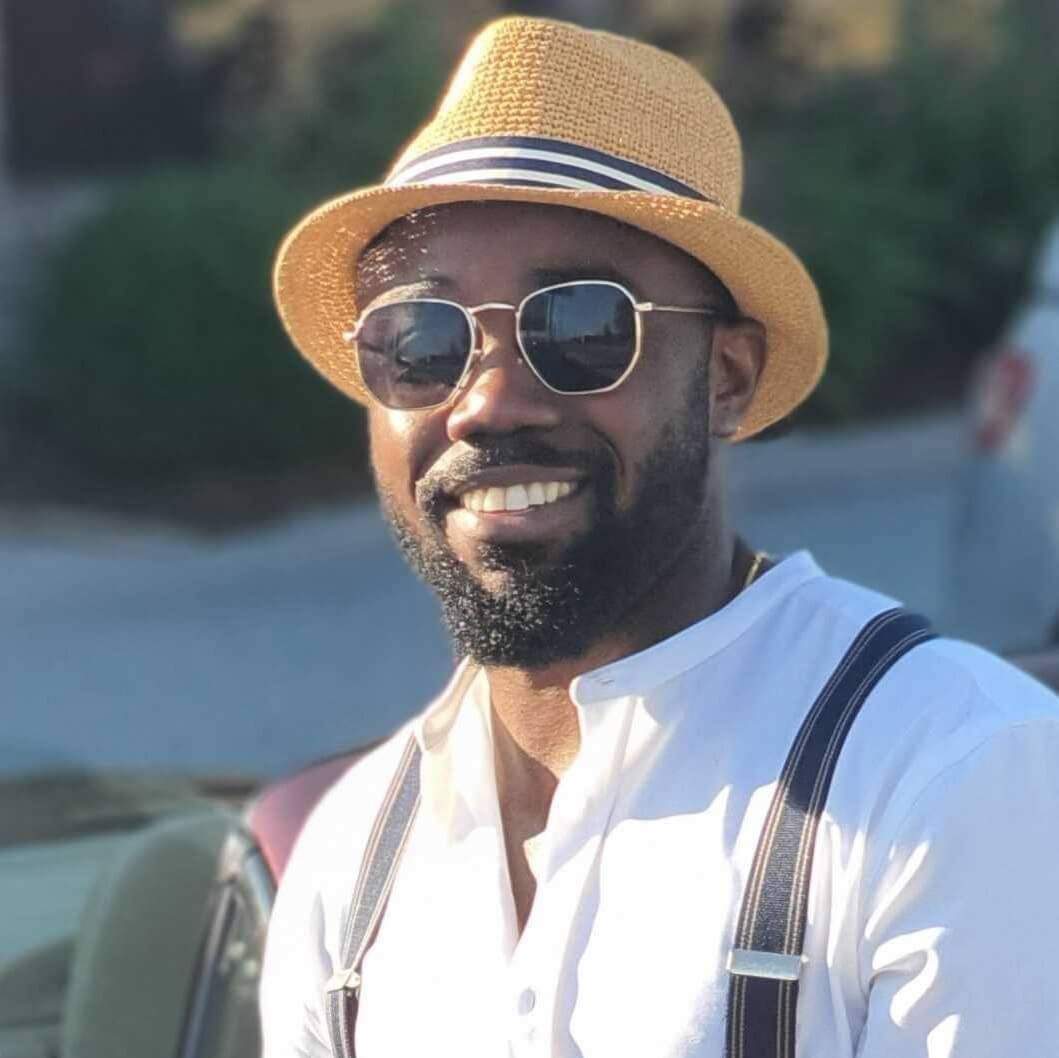 Kola Oshundiya
Account Executive
Special things happen when silos are removed and cross-functional conversations are not only welcome, but encouraged as part of our core culture. I feel supported by my colleagues to contribute ideas and truly empowered by our leadership team to think big to help our organization continue to grow and thrive. Every single day I'm in awe of the brilliant people I get to work with and learn from.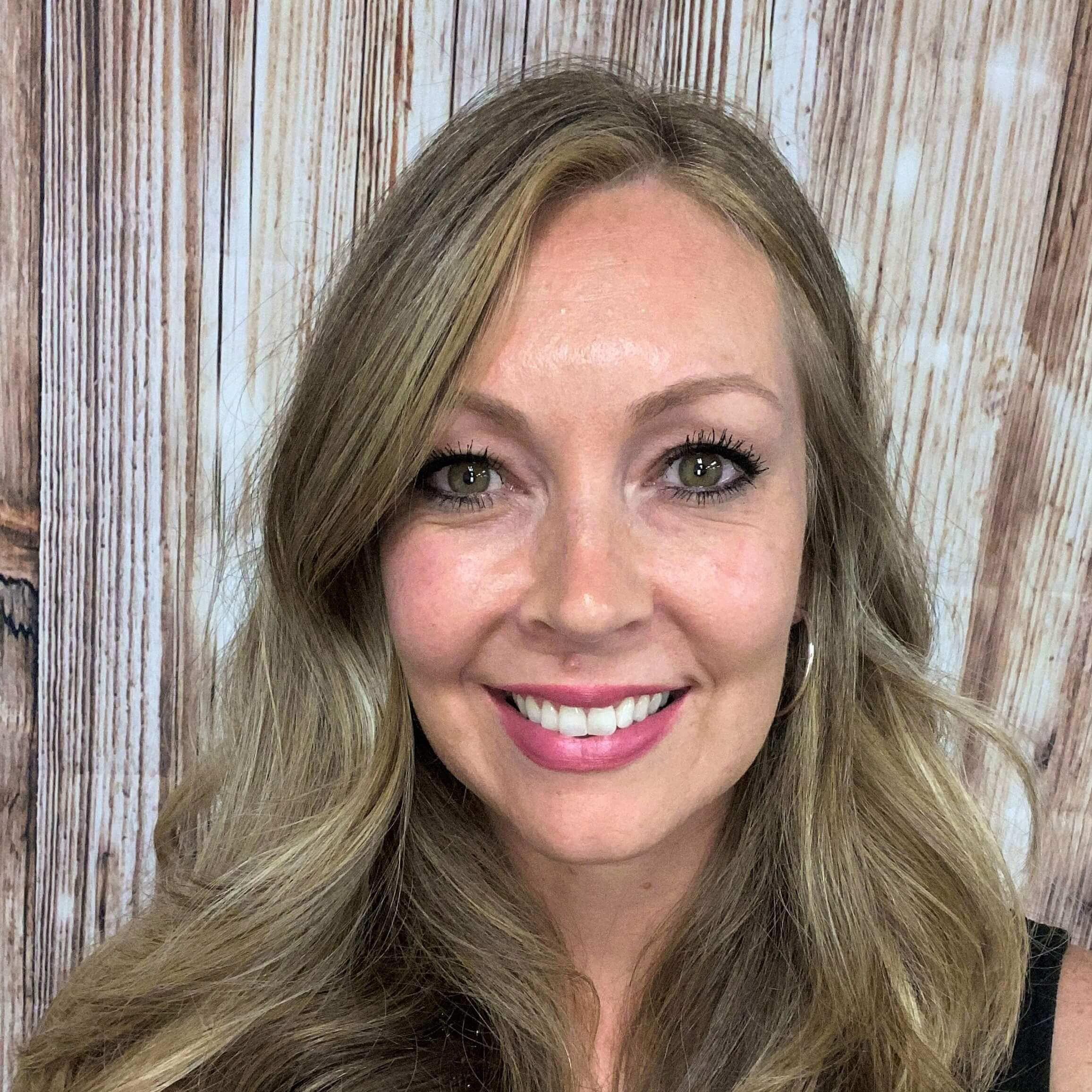 Jaclyn Lo
Customer Success Manager
Open Positions
Join our team!